An Exceptional Track Record Of Success
Floridian Partners was built on the premise of providing clients with comprehensive representation across a broad spectrum of public policy. Our senior professionals have significant experience successfully representing and lobbying for clients before decision makers within the government space and have excellent working relationships throughout all branches of state and the federal government.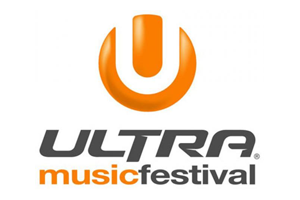 Ultra Music Festival
Intro
Each year, over 165,000 people from around the globe gather in Bayfront park to attend Ultra Music Festival, making it the biggest electronic music festival in the world. In 2014, Floridian Partners was hired by Ultra to ward off an effort by Miami's mayor and other elected officials to terminate Ultra's event agreement and remove their festival from its Bayfront Park location.
Objective(s)
Keep Ultra at Bayfront Park
Convey the festival's economic benefits to elected officials
Action Taken
In order to keep Ultra Music Festival at Bayfront Park, it was important for Floridian Partners to change the public conversation from event mishaps to community benefits. By deploying a massive media relations strategy which emphasized the enormous economic benefits received by local hotels and businesses in Miami, in addition to the worldwide exposure the festival brings to the Miami grand, Floridian was effectively able to inform both elected officials and those they represent of the importance of keeping the festival in downtown Miami's majestic Bayfront Park.  Floridian also coordinated a downtown merchants campaign showing support for the festival, while also spearheading the strategic effort to both legally and procedurally block the termination of Ultra's agreement with Bayfront Park.
Results
After months of working on behalf of Ultra, the media relations strategy campaign had successfully banded together enough supporters of the festival so that elected officials were fully aware of the public's sentiment towards keeping the festival. In the end, the city commission voted to maintain the status quo by keeping the festival at Bayfront Park, where it still is today.

Uber
Intro
With exponential growth and popularity, Uber has become one of America's most innovative and useful companies. After launching in California during March of 2009, Uber has expanded to countless communities around the world. With every expansion effort, comes a new challenge. In the state of Florida, Uber hired Floridian Partners to help them navigate insurance regulations in Miami-Dade County. After successfully ensuring Uber's ability to operate in the city of Miami, Uber then looked to Floridian Partners Tallahassee team to help them achieve statewide insurance reform that would allow the company to safely operate in the state.
Objective(s)
–    Assist Uber in the drafting and passing of statewide ride-sharing reform.
Action Taken
Floridian Partner's effort in conjunction with our peers at Floridian Partners took what was initially local legislative reform to a statewide level. With an existing knowledge of our client's needs and desires, Floridian worked to improve Florida's ride sharing  laws, making it simpler and cheaper for Transportation Network Companies such as Uber to operate in the state without navigating and negotiating with each local jurisdiction.
Outcome
Uber's statewide bill is due to be voted on during the 2017 legislative session. By working closely with both sides of the aisle, Floridian Partners has been able to help Uber generate a large amount of support for the bill, and it is expected to pass both houses.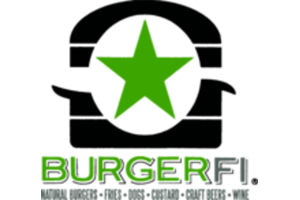 BurgerFi
Intro
Floridian Partners understands how constant changes in local, state, and federal regulation can adversely impact your business. When BurgerFi, a national gourmet hamburger chain restaurant, expanded to Florida, they were in need of assistance from a company whose job it was to keep up with these regulations and guide their clients through them.
Objective(s)
Assist BurgerFi obtain a number of restaurant and liquor licenses.
Action Taken
In the effort to assist BurgerFi secure their liquor license, it was first important to complete a full Plan Review to submit to local agencies in Florida. Once this was accomplished, Floridian Partners assisted BurgerFi Navigate the liquor license acquisition process, and saw the process through to its completion.
Outcome
In the end, Floridian Partners was able to successfully assist our client BurgerFi through the liquor license acquisition process, which allowed them to open up a number of stores and create dozens of jobs in the state.

---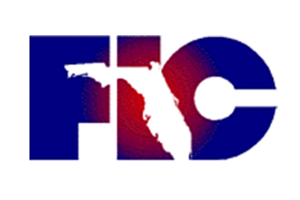 Florida Insurance Council
Intro
Over the course of the past 15 years, Floridian Partners has served as the head lobbying firm for the property and casualty section of the Florida Insurance Council. The FIC has served insurance companies and customers since 1962 and is currently Florida's largest insurance trade association. During the 2011 legislative session, Floridian Partners helped FIC pass Senate Bill 408, a much needed reform of existing laws.
Objective(s)
Facilitate the successful passing of Senate Bill 408
Ensure that amendments introduced to the bill did not impact its original integrity
Action Taken
After the financial downturn in 2008, it was quite clear that extensive insurance reform was needed at a statewide level. Although Florida had experienced no recent hurricanes or natural disaster, property writers had been experiencing and reporting increased annual losses. In order to get comprehensive insurance reform on the table, Floridian worked closely with Governor Rick Scott and Florida CFO Jeff Atwater to successfully elevate reform of Florida's Personal Injury Protection (PIP) insurance crisis to "top priority" for legislative action.
Outcome
During the 2011 session, Floridian was able to help FIC create, draft and pass Senate Bill 408. To date, this reform remains one of the most comprehensive and consequential insurance reforms in state history. In the end, both insurance companies and customers were left better off since the reform strengthened insurer solvency by increasing the minimum surplus requirements for new and current residential property insurers.

---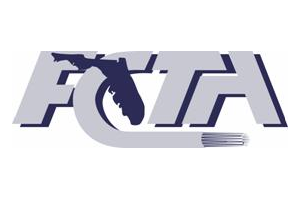 Florida Cable
Intro
Floridian Partners has served as the lead lobbying firm for the Florida Cable and Telecommunications Association (FCTA). In doing so, Floridian has been working closely with the association to to ensure the safety of all the major cable companies operating in Florida that they have represented for the past 12 years. With the cable industry undergoing a myriad of changes in the past decade, and has been imperative to ensure the delivery new legislation that allows for cable companies to keep up with these changes today.
Objective(s)
Help FCTA craft legislation that transforms the way cable companies are able to operate in the state of Florida.
Reform Florida's Communications Services Tax
Action Taken
The 2007 legislative session was an inflection point of sorts for Florida cable companies. In serving the FCTA as the lead lobbying firm, Floridian assisted FCTA in the writing of their legislative proposals that would allow them to operate with less of the unnecessary restrictions that had long been hindering them. Additionally, Floridian worked with the FCTA in 2012 to reform Florida's Communications Services Tax. This tax reform legislation allowed for cable companies to bundle taxable and non taxable goods and services while only paying taxes on the taxable portion.
Outcome
The passing of these bills resulted in streamlined operations for the companies the FCTA represents, which in turned has helped the company delivery more efficient services to the millions of Floridians that they serve.

Miami Dolphins
Intro
In June of 2014, The Miami Dolphins unveiled what is now a $500 million modernization of Hard Rock Stadium. These renovations to the stadium were intended to modernize the venue more suitable to attract world class events like Super Bowls, College Football Playoff Games, Soccer events, concerts, and more. In working with The Miami Dolphin's front office, Floridian Partners was able to help the organization successfully navigate through the negotiation process in order to secure this innovative, first-of-its-kind agreement.
Objective(s)
Secure stadium funding in a way that was mutually beneficial for both Miami-Dade County and The Miami Dolphins
Action Taken
In order to secure funding for a stadium modernization, Floridian felt that it was important to engage in negotiations at both the State and Local level. At the State level, Floridian successfully worked to secure partial public funding at the new stadium in the form of tax rebates. Locally, Floridian spearheaded the effort to negotiate a first-of-its-kind "Marquee Event Grant Agreement" between the organization and the City of Miami. This grant agreement will provide the organization with cash payments over the next 25 years for hosting marquee events that have been shown to have a positive economic impact for Miami-Dade County. The agreement provides the Dolphins with a revenue stream that will help finance the modernization of Hark Rock Stadium.
Outcome
As of this writing, The Miami Dolphins have successfully completed their modernization project, and Hard Rock Stadium is now considered to be one of the premier sporting venues in the country. Floridian Partners is proud to continue serving the Miami Dolphins on all matters concerning Miami-Dade county.

Flagstone Group – Island Gardens Project
Intro
Since 2001, Floridian Partners has worked closely with Flagstone Group and represented them in the development efforts of the Island Gardens Project on Watson Island in the City of Miami. The Island Gardens Project is one of the most ambitious and impressive development projects in the city of Miami. The $1 billion dollar project currently encompasses the first-of-its-kind luxury mega yacht marina in North America and will soon include a 5 Star Luxury Hotel, shopping, and waterfront dining. In the 15 years spent working with the Flagstone Group, Floridian has represented them on a number of issues spanning multiple disciplines.
Objective(s)
Ensure the feasibility of the Flagstone Group's project
Action Taken
As previously stated, Floridian has had a longstanding partnership with the Flagstone Group and continues to assist them in a multitude of ways. Previously, Floridian has helped the Flagstone group navigate through their initial "Request For Proposal" process, which allowed them to begin work on the project. Furthermore, Floridian advised Flagstone through a public referendum, which ultimately ended in the public's approval of the project.
When the financial crisis of 2008 rocked communities and businesses around the country, Floridian Partners made sure to help Flagstone renegotiate their contract with The City of Miami so that the project could maintain its feasibility and be built in stages despite economic turmoil.
Our work with Flagstone also includes guiding them through two dozen Miami City Commission votes, helping them secure three approvals from Florida's Governor and Cabinet, as well as assisting them in obtaining all environmental permits with the South Florida Water Management District, Army Corps of Engineers, and Miami-Dade Department of Environmental Resource Management.
Outcome
With construction of the deep-harbour marina concluded, Flagstone's project is expected  to be the venue for multiple Miami boat shows in coming years. Upon it's completion, The Island Gardens Project will be yet another crown jewel for the City of Miami, and Floridian Partners is excited at the opportunity to continue facilitating the development of the project.

---